november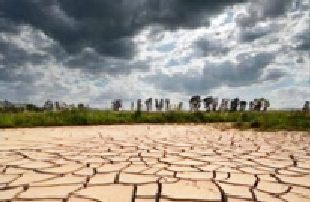 Physics of Drying: Conference
5-7 november
Philippe Coussot from the Navier laboratory provided the framework for a review of the physical process at work in soil drying, building materials, colloids, gels, etc.
http://philippecoussot.com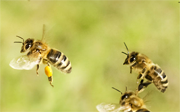 Symposium "From planners to beekeepers"
8 november
How can planners play a significant role in the protection of bees?
menageursdabeilles.ifsttar.fr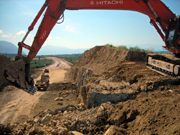 SRBT 2018
9-15 november
The international seminar on streets, bridges and tunnels welcomed 120 participants and 30 speakers.
isrbt.civil.auth.gr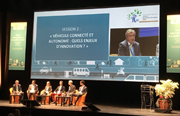 International Forum on Sustainable Mobility
15-16 november
National and international mobility stakeholders - elected representatives, companies, research institutes - met up at Annemasse – Archamps Technopole and Geneva to (re)discover and (re)consider the mobility of tomorrow at both local and global levels.
http://un-ppp.org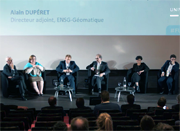 FUTURE Days 2018
21-22 november
Academics, students, firms and local authorities exchanged views on the cities of tomorrow at Cité Descartes.
www.future-isite.fr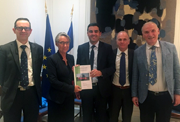 The greening of rail transport: parliamentary commission
22 november
IFSTTAR assisted the Government in the framework of a parliamentary commission to expedite the energy transition in rail transport.
find out more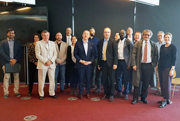 Australian Scientific Tour
26-30 november
Days of scientific meetings and exchanges between IFSTTAR and Monash University in Melbourne.
www.monash.edu