june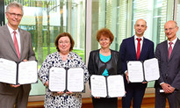 INNOMOB
1er june
IFSTTAR and the German research centre DLR signed a cooperation agreement to create the INNOMOB virtual research institute
find out more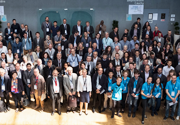 Ninth National Geotechnical and Engineering Geology Days (JNGG)
13-14 june
More than 150 oral presentations were given around the theme "Resources and facilities, what are the limits?".
jngg2018.sciencesconf.org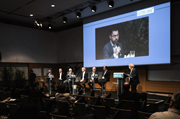 ELECTRIC-ROAD Congress
18-19 june
IFSTTAR presented its hybrid solar road at this congress dedicated to innovation in the street and electric road sector.
https://electric-road.com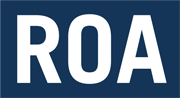 Engineering Structures 2018 Meetings
19 june
Researchers showcased their work to the engineering structures
http://joa.ifsttar.fr/roa-edit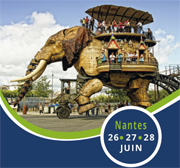 French Scientific and Technical Network Transport and Travel Days
26-28 june
12 workshops and National Scientific Meetings. 4 technical visits to discover the CSTB's or IFSTTAR's innovative installations: circular fatigue test track, semi-anechoic chamber....
find out more